Injustice 2 Gets a Live Stream Event Ahead of It's Release next month (Special Guests, New Character Gameplay, Interviews and Giveaways)
DC All Access will be hosting a special live event in aniticipatiion for the Injustice 2 launch on May 16th. The veent will be broadcasted from the Machinima Studios in Los Angeles on Friday, April 28th from 10 a.m. to 12 p.m. PST.
The Injustice 2 live stream will include special appearances by Echo Kellum (Star of CW's Arrow), Jim Lee (DC Entertainment Publisher), Jessica Chobot (Nerdist News host), Chloe Dykstra (Machinima host) and Ed Boon (NetherRealm Studios Creative Director), all to celebrate the upcoming release of Injustice 2.
The live stream will also have:
More Special guests.
New Character Gameplay.
Exclusive Interviews.
Amazing Giveaways.
Injustice 2 releases for PlayStation 4 and Xbox One on May 16, 2017.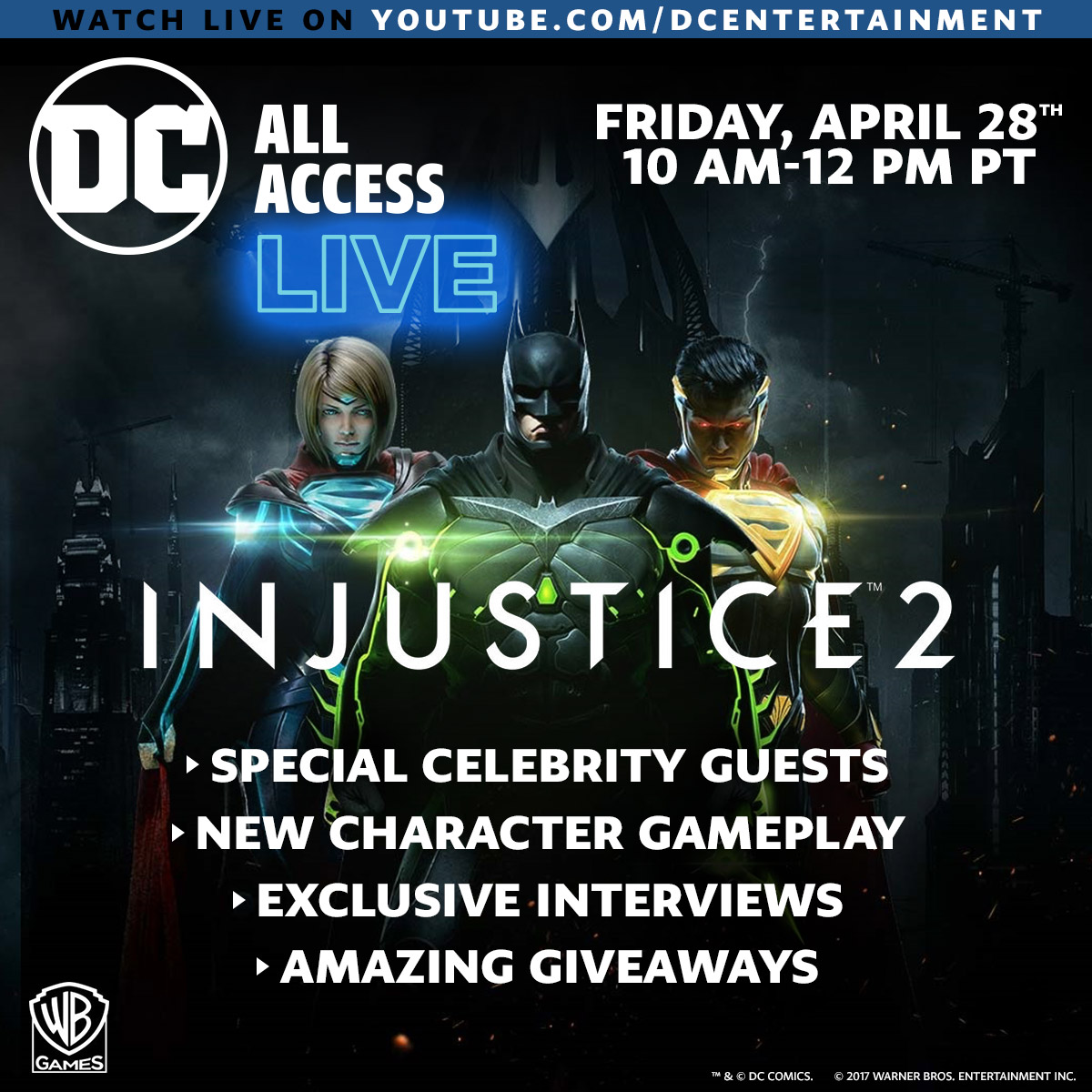 472 total views, 1 views today