The Hidden Levels Game Of The Year 2015
2015 was an amazing year for gaming, with the return of some massive franchises (such as Halo, Tomb Raider and Fallout) as well as some stunning new titles that will certainly see sequels in the not too distant future. With that being said, it is time for The Hidden Levels to present to you our favourite games of 2015. Each member of the team was allowed to pick one title from any platform they wanted. This led to a very diverse mix of games, with some great reasons as to why they picked their particular game.
Manic Ado – Cities: Skylines
Our leader of the group has gone for a game that has garnered a lot of interest since its launch on March 10th 2015. It has actually done so well on pc that it is now scheduled for an Xbox One release some time in 2016. What makes the success of this game even more remarkable is the fact that it came from a development studio consisting of just 13 people, who were up against massive opposition with EA and SimCity. They managed to overcome this challenge and Cities: Skylines is now seen as the leading title in city building, management and construction games.
Chaot1cblaz3 – Ori and the Blind Forest
One of the newest members of The Hidden Levels team has picked a game that I have been interested in for a very long time. Ori and the Blind Forest is easily one of the most beautiful games on Xbox One. "The reason I like it is because it has a unique feel when playing it, as well as a rewarding feeling when you discover new areas that you thought were impossible to get into. The second reason is the amazing songs that play throughout the game, causing you to feel immersed within the game."
IntelektGaming – Rocket League
Rocket League is easily one of my most anticipated games for Xbox One in 2016. I have spent hours watching friends play this on Twitch, and I am sure that I will spend a massive chunk of time playing this when it does release. Intelekt Gaming picked Rocket League as his game of the year because of the replayability factor that it possesses, the fact that it is an original and amazing idea, and that the execution of everything within the game is fantastic.
Xenmic – Call of Duty: Black Ops 3
One of the most interesting things I noticed while writing this is just how different the criteria for what makes a great game is for certain people. For Xenmic the main thing he looks for is the ability to be able to play a game in co-op, as he usually games with his better half, CuteLibrarian. "For my pick I have gone with Call of Duty: Black Ops 3 as it was a game that had a great story for us to play through together. It's always hard to choose a game that's a #1 for me because it's generally a story/campaign mode that makes a game for me. I would rather sit back and enjoy the gaming company I have and just play and now that the better half of myself has started to game with me it's always fun to make sure we both can enjoy the game together."
CuteLibrarian – Assassin's Creed Chronicles: China
The next pick comes from our very own CuteLibrarian, and while it initially struck me as a somewhat odd choice, once I read the reasons it all made perfect sense. "Assassin's Creed Chronicles: China is my favourite game of 2015. Not only did this game make me feel like I could do anything, it made me feel like I was in a traditional 16th century Chinese brush painting; it was absolutely stunning to play. I enjoyed the challenge of the stealth aspect as well as being able to switch between multiple planes between fore, mid and background layers and choose between different paths which allowed me to complete side quests and grab hidden collectibles. I still have yet to get 100% completion on this game so I do plan on going back to it to see how well my gaming skills have improved in the 4 months of my "hard core" gaming and get that full Gamerscore! Now I know with all the great games that released in 2015 this one will not be at the top of everyone's list but it did make an impression on me and I will always remember this game and how I felt while I played it."
SK4TE HIGH – Ark: Survival Evolved
Platform gaming guru SK4TE HIGH has picked a game that is currently in the Xbox Preview Program, but is a game that I can see being one of the biggest titles of 2016. After being initially torn between Fallout 4 and Star Wars: Battlefront, Ark: Survival Evolved was chosen for simply being "A damn great game."
Lavindathar – The Witcher 3
"I've chosen The Witcher 3 over any game, and RPGs in particular based on a few key points. The characters and plot were above anything else offered, especially its main rival Fallout 4. The combat had enough variety via the use of signs that whilst it remained simplistic, it was still a challenge on the Death March difficulty. The bestiary on this game was huge, offering variety at every turn instead of allowing the player to get bored, whilst the quests were also varied and shied away from every quest being a game of fetch. Other triple A games didn't deliver for me, including Black Ops 3, Battlefront and Fallout 4. Or, shall I say they did, just not on the same level as The Witcher 3."
 Billzumanati – Just Cause 3
Some people picked their game of the year based on the experiences they had previously had with other games in a franchise. Having really enjoyed Just Cause 2, it is no surprise to see Billz has picked its sequel as his top game of 2015. "Just Cause 3 is my GOTY because I love open world games that you can just mess around in and that's what Just Cause is all about. To make it even better you have a wing suit, parachute, grappling hook and vehicles ranging from planes to monster trucks that you can have dropped off when needed."
JTthePrincess – Fallout 4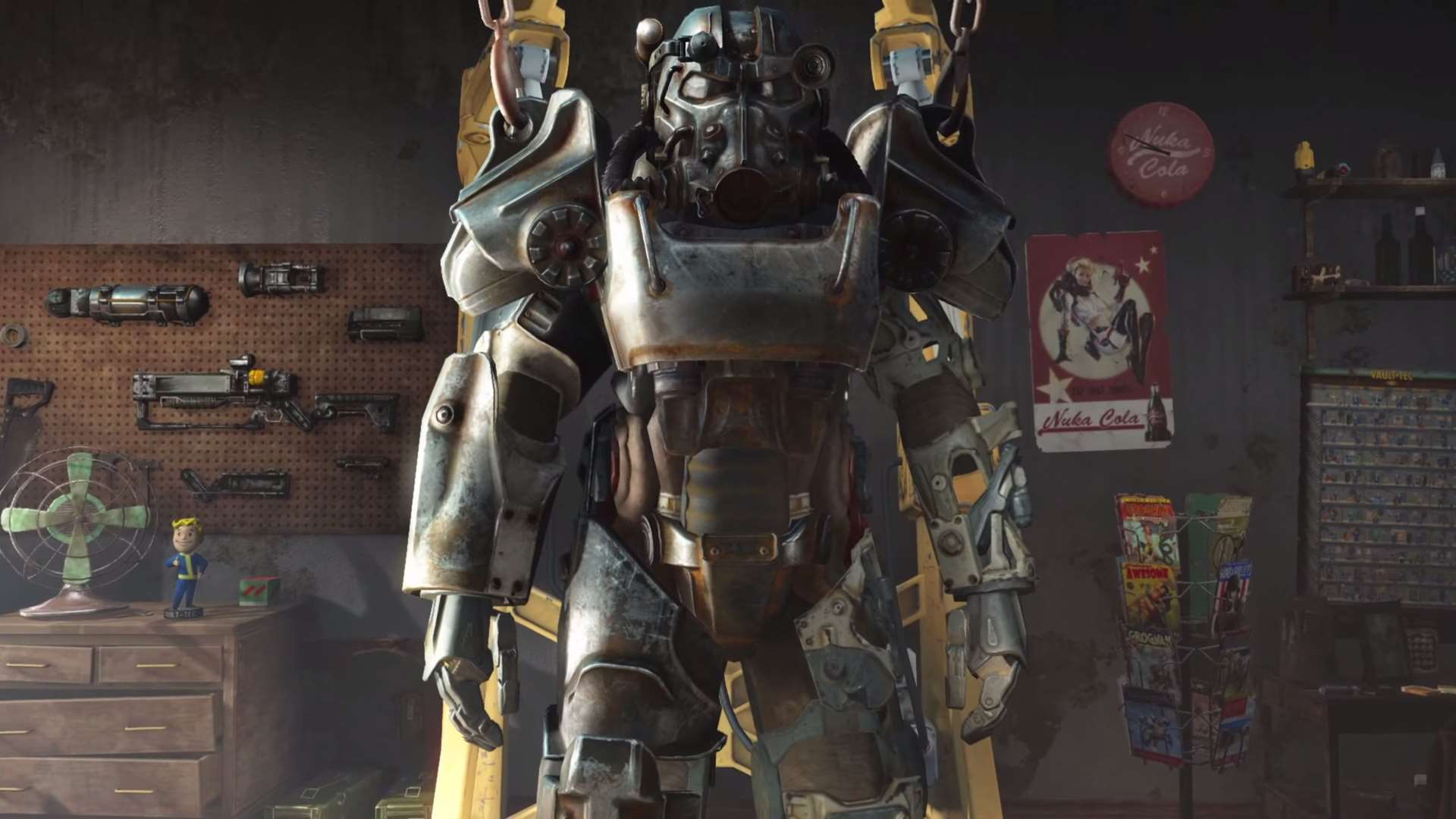 Another pick that came as no surprise was from our very own JTthePrincess. Anyone who knows her will know that Fallout 3 is one of her favourite games of all time, so the release of Fallout 4 towards the end of 2015 was her pick for game of the year. "I chose Fallout 4 as my game of the year because it has so much to it. You literally can sink hundreds of hours on that game. You can customize an entire settlement to your liking. In my opinion, it is one of the most involved games of 2015. it's just one of the best games released."
Jamiereloaded23 – Dying Light
I was initially stuck between three games for my choice of game of the year. Admittedly, I am yet to play a lot of the higher rated games like The Witcher 3, Fallout 4 or Batman: Arkham Knight, but for me the game I had the most fun with was definitely Dying Light. I played the majority of the game in single player, which really helped to crank up the fear factor and led to some moments that had me on the edge of my seat. I jumped into the co-op side of the game, and it was completely transformed. We became an elite team of zombie slayers, mowing down anything and everything that stood in our way. I had an amazing time with Dying Light, and I love that the developers are still producing great DLC for this game almost a year after it initially launched.
Sangriaz – Rogue Legacy
Rogue Legacy is another game I would have never considered for a game of the year. What makes this an even more interesting choice from Sangriaz is the fact that when he initially played it he didn't like it! "This is a game I did not like at first when I played it on PS Vita. I decided to give it another chance on Xbox One and boy was I glad I did. Very, very deep and rewarding game play. I ended up spending about 60 hours on the game and it feels like I just barely scratched the surface of what this game has to offer!"
oOMirageOo – Mad Max
Our resident Playstation professional, Mirage has picked a game that I really enjoyed and managed to sink 65 hours into without really noticing just how much I had played. "I decided to pick up a copy of the game while having no prior knowledge of the films, or having watched the latest one. What I'm simply trying to say is that I had no expectations. Whether that improved my enjoyment of the game or not is hard to say. The post-apocalyptic world, ravaging bandits, customized, demonized vehicles and a main character that doesn't give two shits about what's considered good or bad; screams a great time. Gameplay was the standard stuff from Avalanche but felt quicker and brutal compared to the company's other titles. Hand-to-hand and vehicle combat were equally addictive and satisfying; nothing blows off steam like entering Fury mod! I felt great gratification ending my enemies like I was doing it in person. Of course I'm not that insane, so don't worry. To put it simply, the amount of destruction via maiming brutes, capturing their strongholds and demolishing their vehicles was fun and made this game captivating. It wasn't perfect and had its flaws; like how they decided to add a hopeless romance towards the end, but it didn't detract too much from the overall experience. After completion, a Mad Max marathon felt necessary!"
GreenEggzAnd – Carp Fishing Sim
Anyone who knows GreenEggzAnd will know that he is a massive fishing fan, and can often be found at a lake trying to land his next big catch. His choice for game of the year is no shock at all, Carp Fishing Sim is currently available on Android, iOS and PC, with planned releases on Playstation 4, PSVita and Xbox One sometime in 2016.
Smokin Cheez – Batman: Arkham Knight
"My game of the year is Batman: Arkham Knight not only because it's one of the best stories out of the games this year but also due to the fact that it took what we loved about the Arkham series and built on it. The gameplay and gadgets are unique to the world, the Joker sequences are hilarious, and the abundance of Batman references stuffed into the game more than whets the appetite for fans out there."
DrAwesome PhXb – One Piece Pirate Warriors 3
Last but not least we have our pick from DrAwesome PhXb, who actually picked a title I had never heard of. One Piece Pirate Warriors 3 is an action game from Omega Force, which was published and marketed by Namco Bandai. The reason that DrAwesome PhXb picked this game is that it has a great story, some solid gameplay with plenty of characters to choose from, so the game never gets boring.
Well that was our look at some of the games we thought were the best of 2015. They may not have always been the most critically acclaimed, but to us our picks had something special that made them stand out above all the others. 2016 is shaping up to be another amazing year for gaming, so I look forward to playing more amazing games.
2,028 total views, 0 views today